DIY SHUTTERS
Shutter just got easier to install. Affordable custom cut shutter systems, pre-made and shipped to you.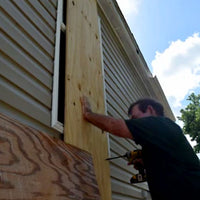 IF YOU CAN DO THIS
If you're boarding up your windows with plywood every year, you have the skills and tools needed to install your own shutters.
YOU CAN DO THIS
Why pay thousands to have someone screw in pre-made shutters? Most don't even manufacture storm protection. Get your shutters directly from the source and install them yourself.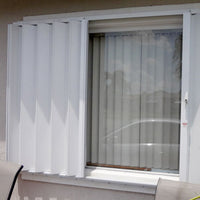 WHAT'S THE WORST THAT CAN HAPPEN
Don't leave it up to chance. Not having adequate protection can have severe consequences. As storm seasons worsen every year, it's just a matter of time before the next hurricane makes landfall.
Testimonials
Hurricane Shutters USA is the real deal! They were very courteous. I was a bit skeptical, but I recieved all of our accordion shutters fast and measured perfect. They were a cinch to install! Thanks Jose!

Luis Torres
No money, no problem. these are as cheap as you're going to find them out there. Best thing is, they're premade. No special tools needed. I installed them over the weekend with my son. No complaints.

Doug Miller
I can't beleive it was that easy! I might even start my own hurricane shutter installation company. These guys are great. I am truly amazed!

Robert Lowell
Contact Us
Start saving now!
Just fill out our simple form and a hurricane shutter specialist will call you right back. It's easy!